Rates
Please feel free to contact us if you have any questions about our rates, suites, or availability. Special rates for longer stays are available. If additional accommodation is required please contact us. All room rates quoted are in New Zealand Dollars.
Suite #1 $240 per night. Suite #2 $230 per night for 1 to 2 guests $265 for 3 guests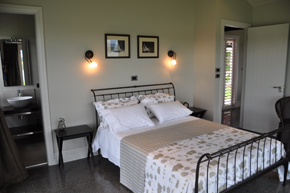 See more
Make booking
Bookings
Please contact David on 021 827388 or (07) 8273808 for calls within New Zealand or on +6421827388 or +647 8273808 for enquiries outside New Zealand.
Payment
Payments can be made through internet banking or PayPal. Please wait for booking confirmation before making any payments. 
Cancellation Policy
Cancellations made prior to 48 hours of booked stay are still required to pay 50% of the full stay unless under exceptional circumstances. 100% of full stay is required for cancellations within 48 hours of booked stay. Cancellations to bookings made during special events (Rowing and Cycling events, Fielddays, Public holidays etc.) will be charged the full amount if the accommodation cannot be rebooked.